Individual Equipment & Kits
Safetec Australia is a distributor of some of the world's best rescue equipment and therefore can incorporate not only the best industry accepted rescue methods and training, but also the best technical knowledge and correct usage of the right equipment for each rescue discipline. If you are not sure about what is required for your organisation, we are able to assess, audit and package the equipment to meet your needs. Typically, we customise kits based on client needs, but also sell the equipment separate to the kits. The below are types of kits that we provide with examples of their equipment.
Vertical Rescue Kits
(pulleys, carabiners, slings, descending devices)

First Aid Kits
(Trauma bandages, dressings, splints, tourniquets, AED's, diagnostic equipment)

Fire Kits
(Fire jackets, over-trousers, fire boots, helmet, gloves)

HAZCHEM Kits
(HAZCHEM suits, decontamination systems, thermal imaging equipment, range finders, clean up and disposal equipment)

Glass Management Kits
(Hard and soft protection, glass saws, punches, sharps protection)

Road Crash Rescue Kits
(Weber hydraulic/pneumatic and battery rescue tools, lifting bags with regulators and control units, stabfast stabilisation system, tool belts and accessories)

Confined Space Kits
(Tripods, lowering/hauling system, specialised harnesses)

BA Kits
(BA set, cylinders, masks, personal distress units, link lines, torches)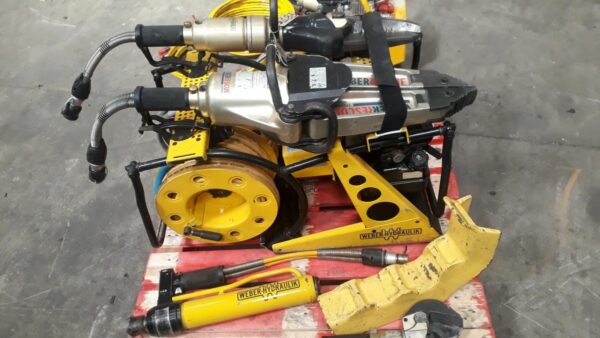 Fire Trucks and Trailers
Using our industry knowledge and experience, Safetec can also design and procure site specific, fully equipped Emergency Response Fire Trucks or Trailers to purchase, lease or hire. Based on the needs of your site, Safetec will liaise with you to determine the need for a Fire Truck or Trailer, and the design specifications to ensure emergencies can be responded to as quickly as possible.